Pin It Now!
Reposted from LaurenConrad.com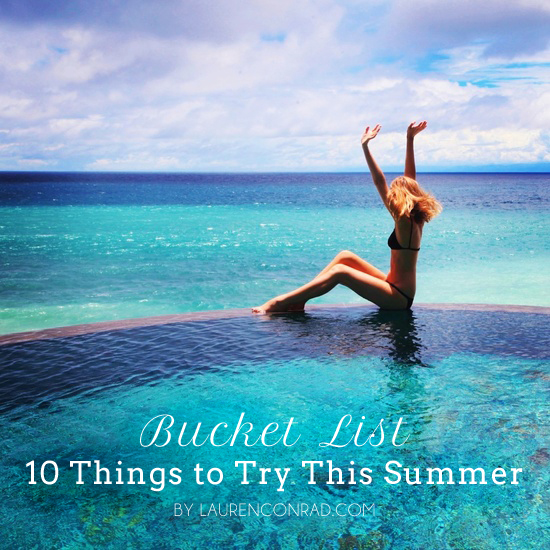 Each time a new season comes around, I try to sit down and write a little bucket list. I like having
a few goals
and adventures to try. It keeps my weekends busy and it reminds me to take advantage of how fast times flies by. Today I've come up with a few ideas that are sure to inject a little spontaneity into your summer. Take a peek below and feel free to "borrow" any of these ideas for your own bucket list too…
What summer adventures and activities are on your bucket list?